---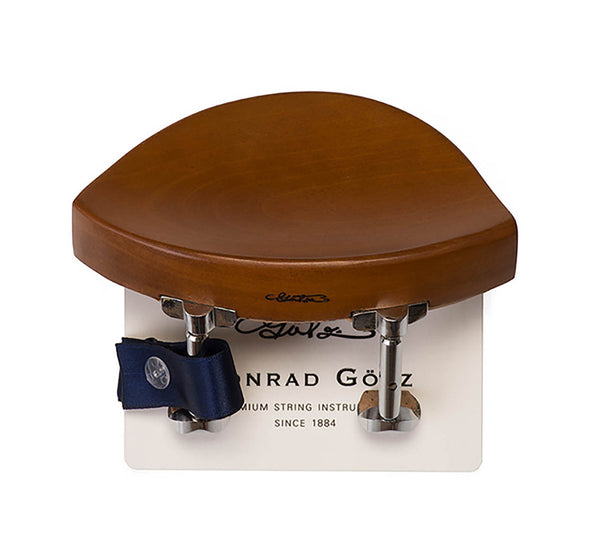 Chinrest for 4/4 Violin
Made of selected Boxwood
ZK-1591
This Kaufmann Chinrest is made of best Boxwood.
A classic of simple designs for side play.
Equipped with original Götz-Screws, Hill-Type.
More Characteristics
Light Brown Boxwood
Standard with traditional Götz Signet
Black Götz-Signet
Certified Wood Origin
Best fresh and handcut portuguese cork
Götz-Screws, Hill-Type
Punch in the Chinrest Screw
Dimensions of chinrest-plate in inch HxBxT 0,75 x 4,1 x 2,4 inches
Weight incl. Screws: 0,121 lb
Maximum Barrel-Length: 0,087 inches (4/4 Violine)
Please note: Due to the natural characteristics of the product, the dimensions and weight might be subject to minor variations.

Suitable products for you