---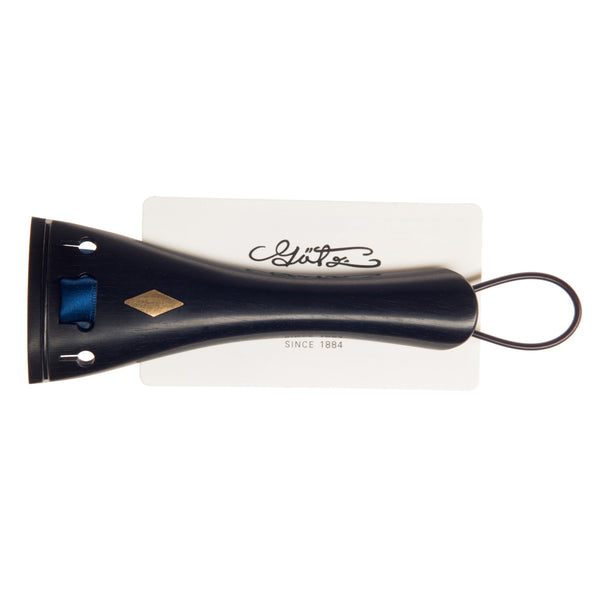 Tailpiece for Violin
Processing of Ebony
ZA-355-115
This Ebony Violin Tailpiece convinces with its Rhombus-Inlay.
The white Götz-Signet stands for products with certified wood origin.
More Characteristics
Rhombus-Inlay, gold
Deep black Ebony
Certified Wood Origin
Edges and corners are trimmed
Incl. tailgut for tailpiece
Black sattle
Length 4,53 inch, Weight 0,034 lb
Please note: Due to the natural characteristics of the product, the dimensions and weight might be subject to minor variations.
Suitable products for you