---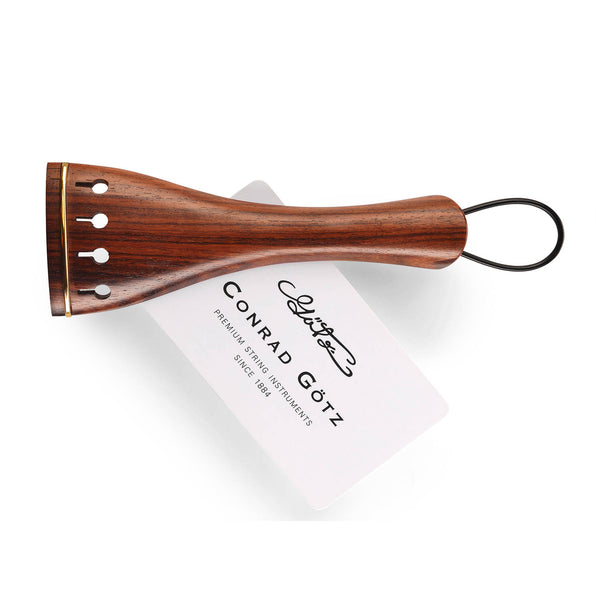 Tailpiece for Violin
Processing of Rosewood
ZA-351R-115
This Rosewood Violin Tailpiece convinces with its gold inlay.
The white Götz-Signet stands for products with certified wood origin.
More Characteristics
Noble Rosewood
Certified Wood Origin
Edges and corners are trimmed
Incl. tailgut for tailpiece
Length 4,49 inch, Weight 0,039 lb
Please note: Due to the natural characteristics of the product, the dimensions and weight might be subject to minor variations.
Suitable products for you